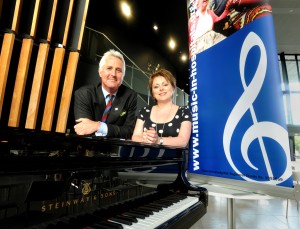 Robert, Hannah and Nia in our Welsh office would be delighted to hear from you for all concert bookings and enquiries in Wales.
We are happy to be contacted in Welsh or English; please find our Welsh Language policy here.
Rydym yn hapus i gael yn gysylltu mewn y Gymraeg neu Saesneg; plis ffeindiwch ein polisi iaith Gymraeg yma.
Our musicians based in Wales are bi-lingual and are able to perform concerts in both Welsh and English.
Click here to visit our Twitter page
Click here to visit our Linkedin page
Welsh Patron
Rebecca Evans
Welsh Ambassadors
Alex Anstey
Andy Macfarlane
Beverley Humphreys
Brian Weir
Christian Brown OBE
Dr Gwawr Ifan
Dr Jeremy Huw Williams
Dr John King
Dr Rhiannon Mathias
Dr Richard Logan
Dr Sasha Robinson
Edwin Humphreys
Gemma Simons
Heather Jones
Ingrid Surgenor
Johanna Kaufman
Julie Costley-White
Nia Davies Williams
Peryn Clement-Evans
Roy Jones
Tim Rhys Evans MBE